ARx-28: Official CDr-Pro reissue of this long-delayed split between defunct Canadian lo-fi grind champs VIOLENT GORGE, and Michigan's greasy mince trio LT. DAN! Featuring unreleased recordings by both bands from 2013. Professionally-manufactured CDr with print on disc, limited to 45 copies in total. Forty copies in paper sleeves packaged with original 7″ covers with polybags, and five special copies packaged with CD formatted covers in slim jewel case. Reissued exclusively by Acid Redux Productions.
---
ARx-49: Official cassete tape reissue of sick horror grind from Brazil collecting their tracks from Crushing The Grindcore Trademark split CD originally released in 2006; a.k.a. Horro ao Cubo! Factory sealed in blue norelco case; limited to 100 total copies with black imprint on yellow fever colored cassette shells.
---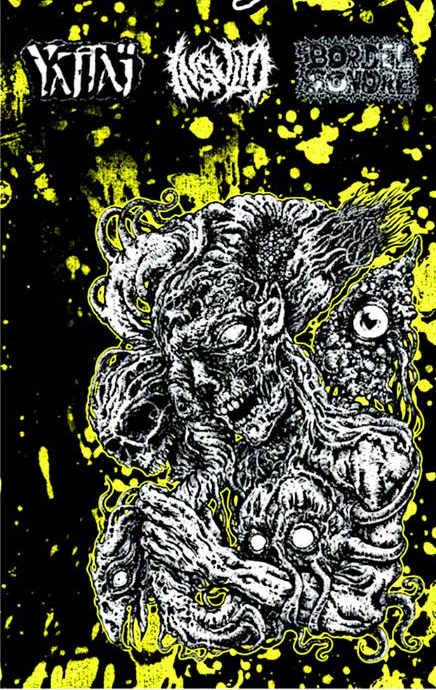 ARx-58: French grindcore virtuosos, YATTAÏ, teach some precise lessons to Argentine death grinding maniacs, INSULTO, and fellow French noisy grinding bastards, BORDEL SONORE! Limited to 100 copies total on solid gray cassette shells.
---
ARx-59: Friendship noisecore collective from USA! Legendary noisecore pioneers from Brazil! Black vinyl limited to 300 copies.