You cannot add "Agathocles - Obey Their Rules CD" to the cart because the product is out of stock.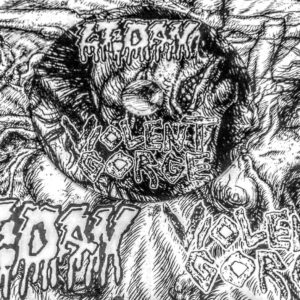 Violent Gorge / Lt. Dan CDr-Pro
In stock
Product Description
Official reissue of this long-delayed split between defunct Canadian lo-fi grind champs VIOLENT GORGE, and Michigan's greasy mince trio LT. DAN is now available in CD version! Featuring unreleased recordings by both bands from 2013. Professionally-manufactured CDr with print on disc, limited to 45 copies in total. Forty copies in paper sleeves packaged with original 7″ covers with polybags, and five special copies packaged with CD formatted covers in slim jewel case. Released by Acid Redux Productions, 2019.